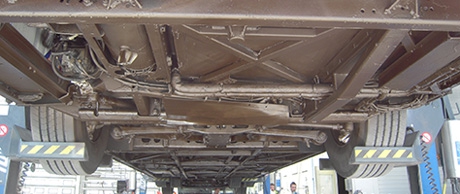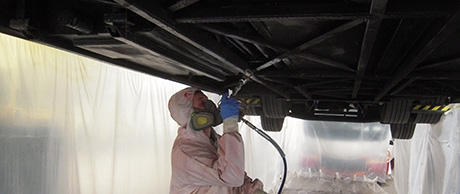 Commercial Anti-Corrosion Treatment
Underbody corrosion of buses, trucks and 4x4's can lead to costly structural repairs and can lead to vehicles being deemed unroadworthy during CVRT test inspections. Application of underbody anti corrosion treatment will reduce long term maintenance costs and extend the life of your vehicle.
Corcoran's Vehicle Repair Centre's commercial bodyshop provides anti corrosion wax undersealing for all trucks and buses.
This process involves:
Steam cleaning of underbody using elevated lifts
Sandblasting excess heavy rust where required
Repairing structural damage to chassis & body where required
Priming & painting affected area
Application of BPC corrosion control wax to underbody
Issuing of an engineer's report to confirm that the vehicle is structurally sound (CVRT requirement)